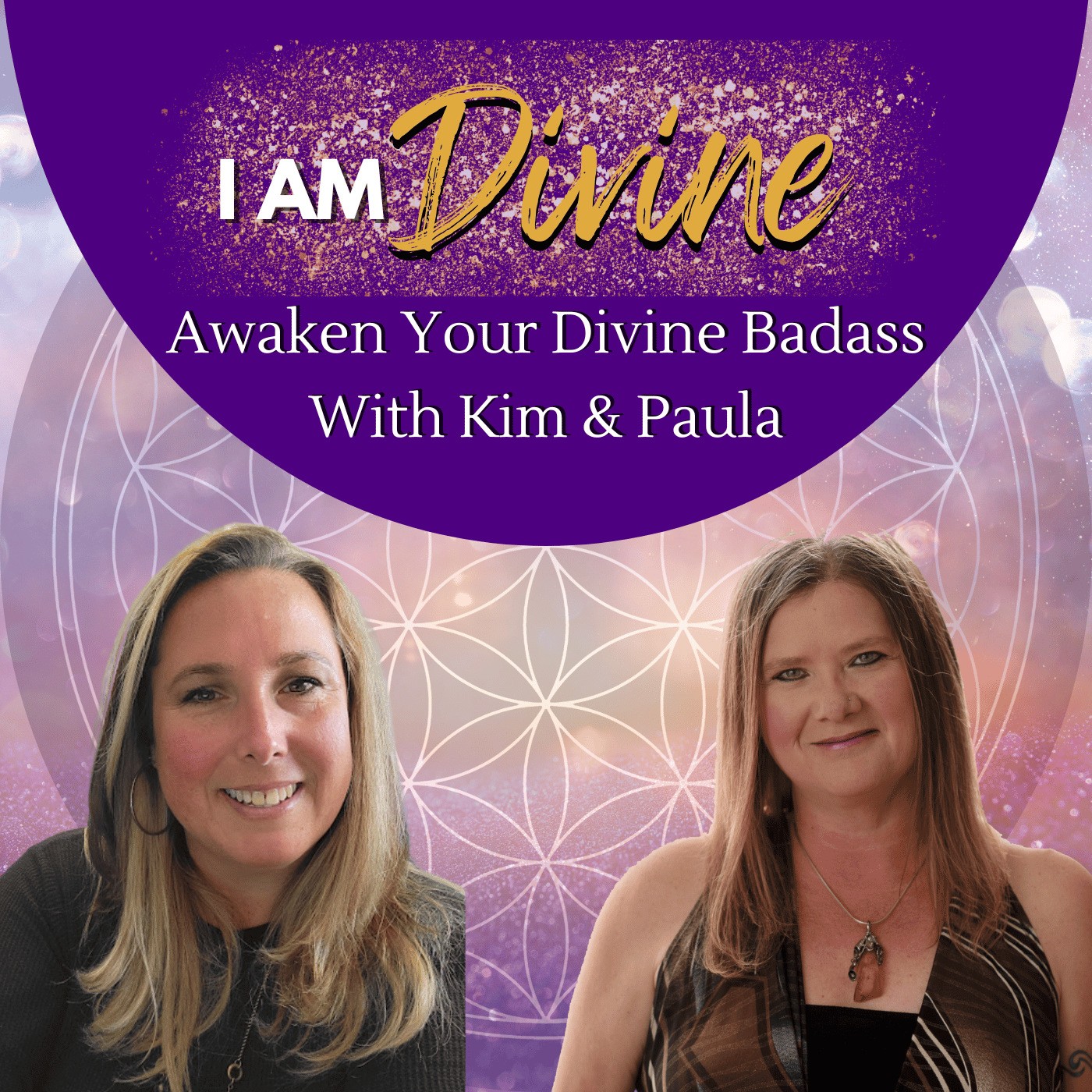 Welcome to "I AM Divine" with your hosts Paula Hunter and Kim Garden. The definition of Divine, from a spiritual perspective, is understanding who you are as Spirit and stepping into the knowing that you are perfect, just as you are, as Spirit, a higher consciousness. When you learn to embody your divinity, that is your birthright, you begin to live a life beyond your wildest dreams. If you can dream it – you can create it!
Episodes
Wednesday Oct 11, 2023
Wednesday Oct 11, 2023
In this episode of I AM Divine, Kim and Paula are talking about smudging and clearing.
Smudging lies in the subatomic world of subtle or spiritual energy. Our homes and bodies are not just made of purely physical matter;  they also vibrate with quiet, invisible energy. 
Cleansing a space or our bodies with techniques such as smudging clears away all the emotional and psychic "garbage" that may have gathered over years or even hundreds of years.
It's like spiritual spring cleaning!
Smudging can turn any space, however humble, into a soothing sanctuary – a place of renewal and happiness.
We will offer our tips and tricks on how to smudge and clear your home, items and yourself.
We would love it if you would join our Private Facebook page, I AM Divine, where we host all sorts of different events, creating a safe community to discuss all things spiritual.
Facebook Page:  https://www.facebook.com/groups/iamadivinebadass
Website:  https://www.iamdivine.ca/